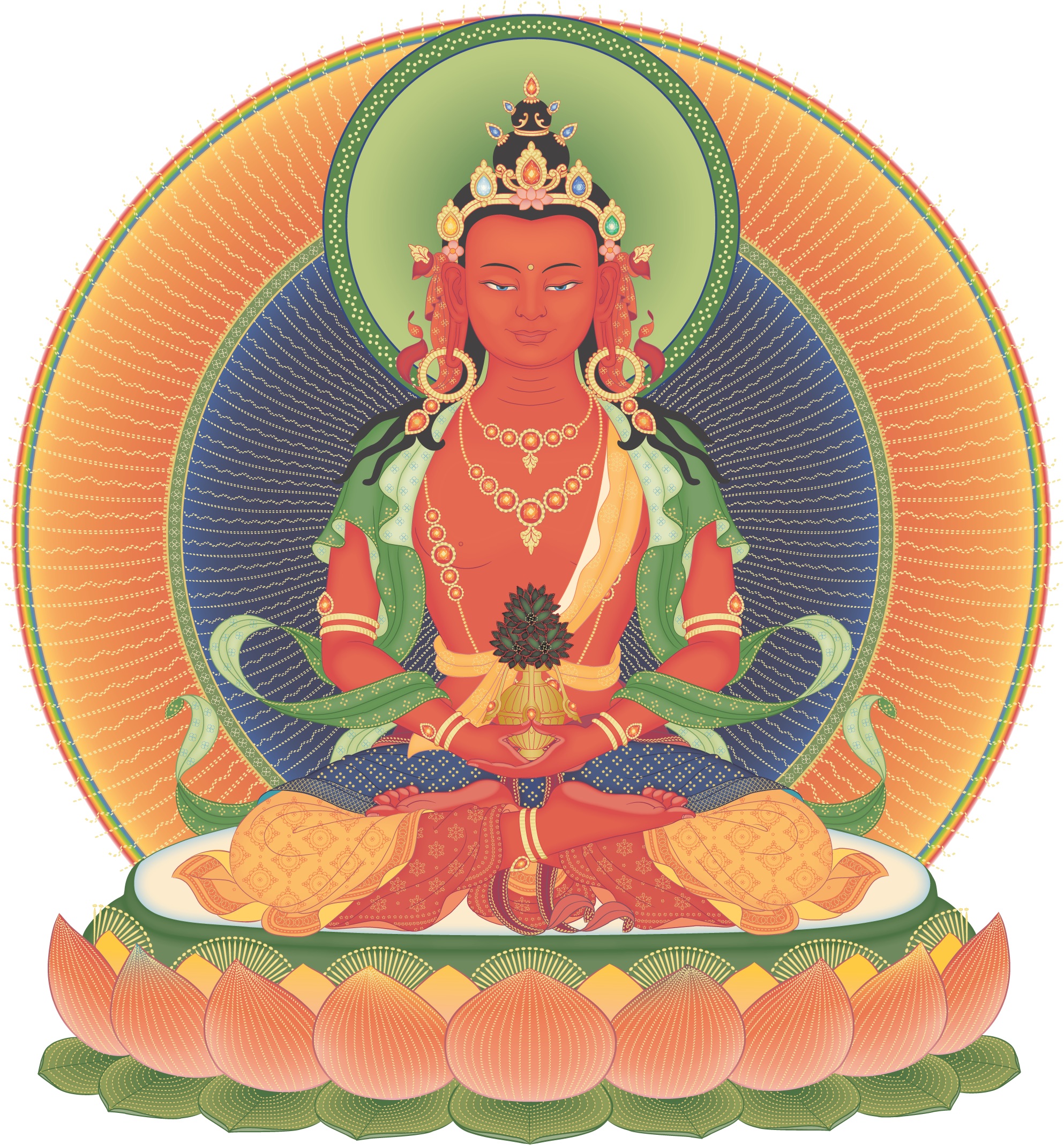 How to Live a Life of Great Good Fortune and Wisdom
Blessing Empowerment of Buddha Amitayus and Commentary to the Practice
'Je Tsongkhapa said that for those who wish to experience pure happiness, the greatest obstacles to the fulfilment of their wishes are death and ignorance. Death destroys our opportunity to take the essence of our precious human life, and ignorance destroys our opportunity to develop a pure experience of Dharma. To overcome these obstacles, we need to increase our lifespan and our wisdom, and the principal method for doing this is the yoga of Buddha Amitayus.' – From the Introduction to Yoga of Buddha Amitayus sadhana
At this Dharma Celebration, Gen Kelsang Tonglam will grant us the blessing empowerment of Buddha Amitayus, give a commentary to the practice of "The Yoga of Buddha Amitayus", and lead us to engage in the retreat practice.
Through relying on Buddha Amitayus we can lengthen our own and others' lifespan, attain the profound wisdom of clear light, and accumulate a vast wealth of merit, or good fortune. Our wishes to experiencing pure happiness and attaining the meaning of precious human life can be fulfilled.
Join us for this special spiritual holiday and embark on a journey to actualizing your human potential.